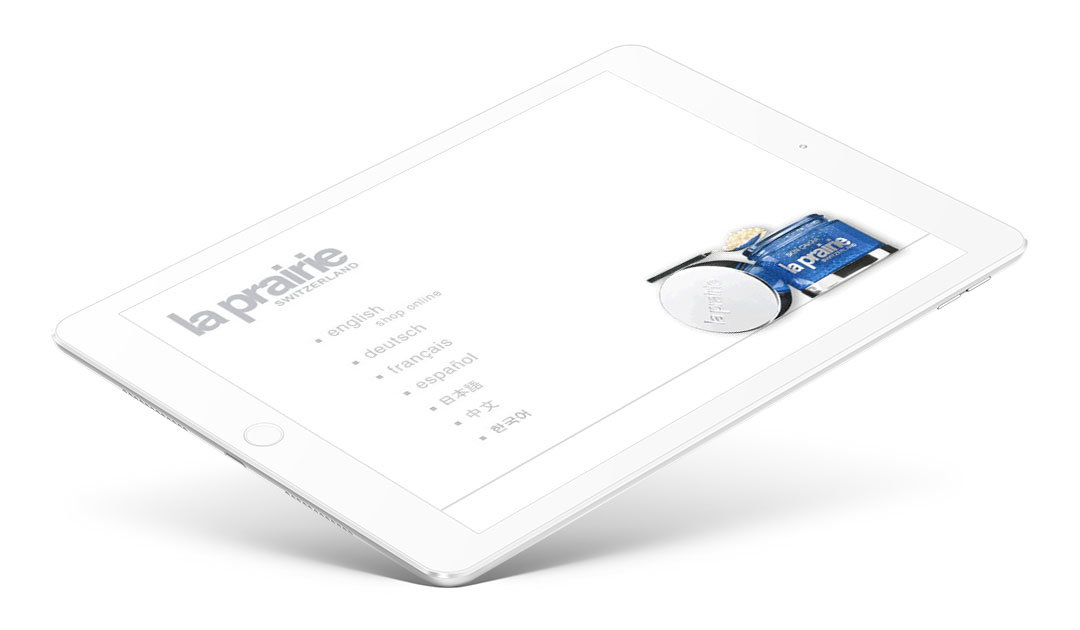 Client: La Prairie, Inc.
(A division of Beiersdorf)
Challenge: The most deluxe of all high end skincare brands, La Prairie selected Marshad Technology Group to provide strategy, design, technology, insight, search engine marketing, translation and localization, and ongoing management of the LaPrairie.com e-commerce website.
Solution: Marshad Technology Group provided the strategic digital marketing plan, design and information architecture for this award winning high volume and high margin ecommerce site. Marshad Technology Group collaborated with La Prairie's local market managers in China, Korea, Japan, Germany, Spain, France and the United States provisioning 24/7/365 digital agency services and site management to La Prairie for over 11 years.
Result: LaPrairie.com quickly became and remains the #1 door measured by important KPI metrics including: gross sales revenue, average cost per transaction, and high margin ROI. It was awarded a Standard of Excellence WebAward in the WebAward Web Site Competition, organized by the Web Marketing Association, Inc.